Groups urge governor to sign payday loan protection bill – Chicagoland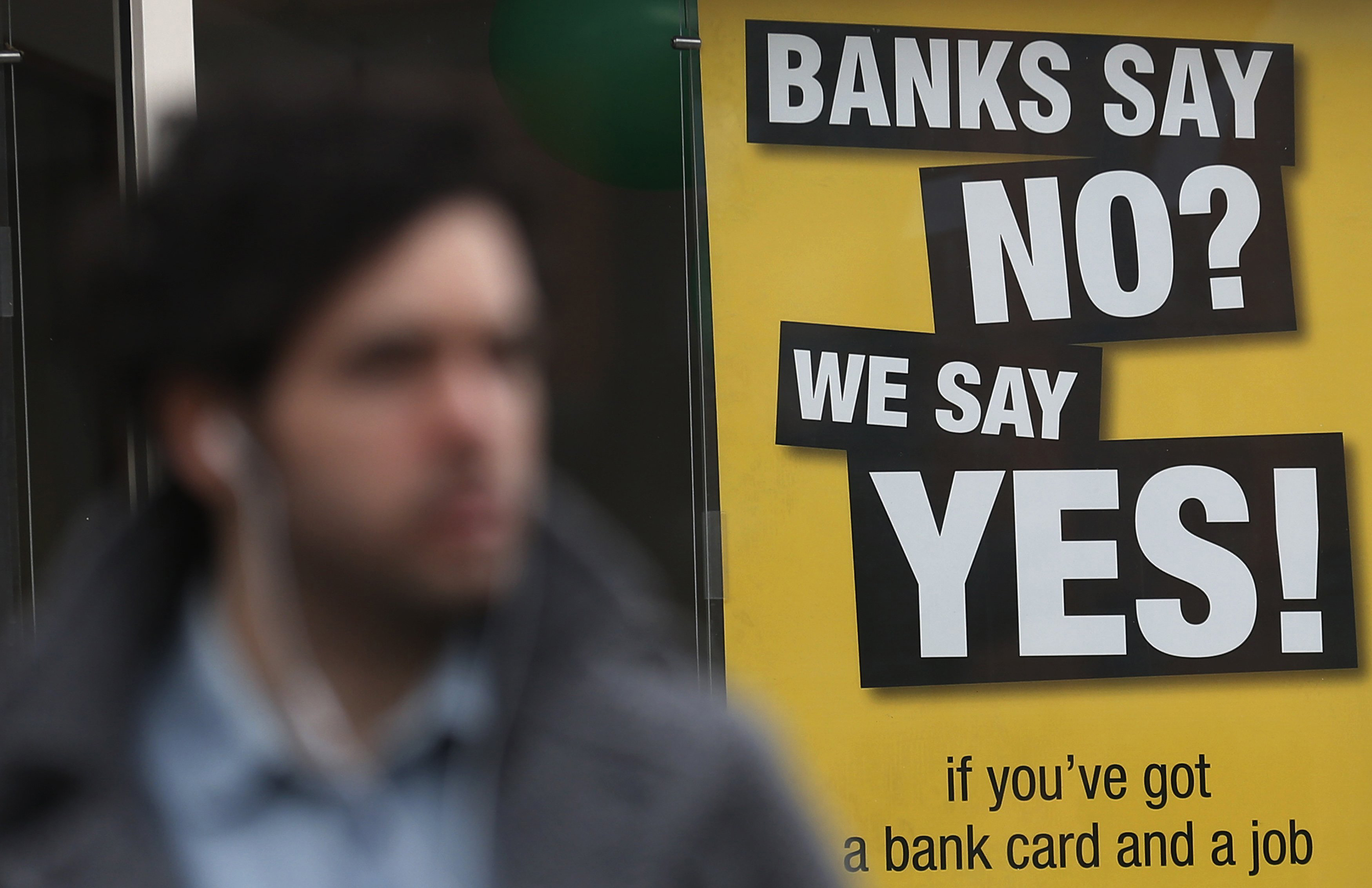 In Illinois, the average annual percentage rate for a payday loan is 297% and the average annual percentage rate for an auto title loan is 179%. Half of the people who apply for payday loans earn less than $ 30,000 and end up paying thousands of dollars in fees for loans in the range of $ 500 to $ 1,000, according to loan reform supporters.
The Illinois Catholic Conference and a coalition of more than 100 social service organizations are trying to tackle these lending practices by urging Gov. JB Pritzker to sign the Predatory Loan Prevention Act to cap interest at 36% payday loans and auto titles.
They are called payday loans because payment is usually due on or around payday, and they are based on what the borrower can show they are bringing home.
"When one person lends money to another, you should expect that they will be able to repay that money," said Robert Gilligan, executive director of the Catholic Conference of Illinois, the Illinois Bishops Lobbying Branch. "What we have seen is an unfair power relationship between lenders with large sources of money, lending money to people who often have irregular financial records.
Illinois families pay more than $ 500 million a year in payday and title loan fees, the fourth highest total in the country. The loans are also marketed heavily to people who live in low income communities.
In Chicago, communities of color zip codes make up 47% of the city's population but have 72% of the city's payday loans. A person is 13 times more likely to have a payday loan if they live in the Austin neighborhood than if they live in Lincoln Park, according to data from the Woodstock Institute, a nonprofit research and policy organization that works in the areas of fair lending, wealth creation and reform of the financial system.
"These interest rates are excessive," said Gilligan. "There's just a clear pattern of these entities, these large entities taking advantage of people who don't know or can't know exactly the relationship they are entering into.
The state has a fair role to play in setting the terms of these loans so that borrowers know up front what they are getting into and therefore there is a reasonable expectation that they will be able to repay their loans, said Gilligan.
"I think most people who will read this Catholic Chicago story are probably paying less than 4% on their mortgages now. Keep that in mind if you think about what it would be like if you paid nine times as much, "said Gilligan.
Car title loans are also a problem. People give their cars as collateral for a payday loan and if they can't pay it off, they can lose their car. In the city of Chicago, where there is a large transit system, many people can still get to work or to the grocery store. This is not the case in rural areas, where having a car is vital, said Gilligan.
"The other thing we point out is that these are people who are often in dire straits," said Gilligan. "What happens when you are in dire straits? You don't always think clearly. You will look for anything to arrive the next day. "
Efforts to protect people from predatory payday lenders have a history in the Archdiocese of Chicago.
In 1999, social justice advocate Msgr. John "Jack" Egan heard a confession from a woman indebted to two payday lenders. She held two jobs, but couldn't get ahead of the interest rate and fees.
Egan gathered the money to pay off his debt, interest, and fees. Then he convened a group of religious leaders, consumer advocates, public interest organizations and social service groups to form the Campaign for Payday Loan Reform, with the intention of drafting legislation. cracking down on the predatory practices of payday lenders. Shortly after his death in 2001, the group was renamed the Monsignor John Egan Campaign for Payday Loan Reform.
But until now, no legislation exists to cap lending rates, which is why the coalition is urging people to contact Governor Pritzker and ask him to sign the bill.
"The disparities on this issue between black, brown and white communities are really stark," said Brent Adams, senior vice president of policy and communications at the Woodstock Institute.
People with less money are more in debt, which makes it even more difficult for them to move forward financially, he said, noting that this also has an impact on the community as a whole.
"Five hundred million dollars a year is taken from communities in Illinois to pay for these loans, it's just in the fees themselves," Adams said. "It doesn't include any penalties. It is money that could otherwise be spent in the community, to build the local economy, to create jobs. "
While 36% is still high, this is a rate cap adopted by 17 states and the District of Columbia.
"This is not a whole new experience. We know from other states that consumers do better when these price caps exist, "Adams said.
For more information visit ilcatholic.org or woodstockinst.org.