The podium vehicle in GTA Online this week is the Pegassi Torero (3/24/22)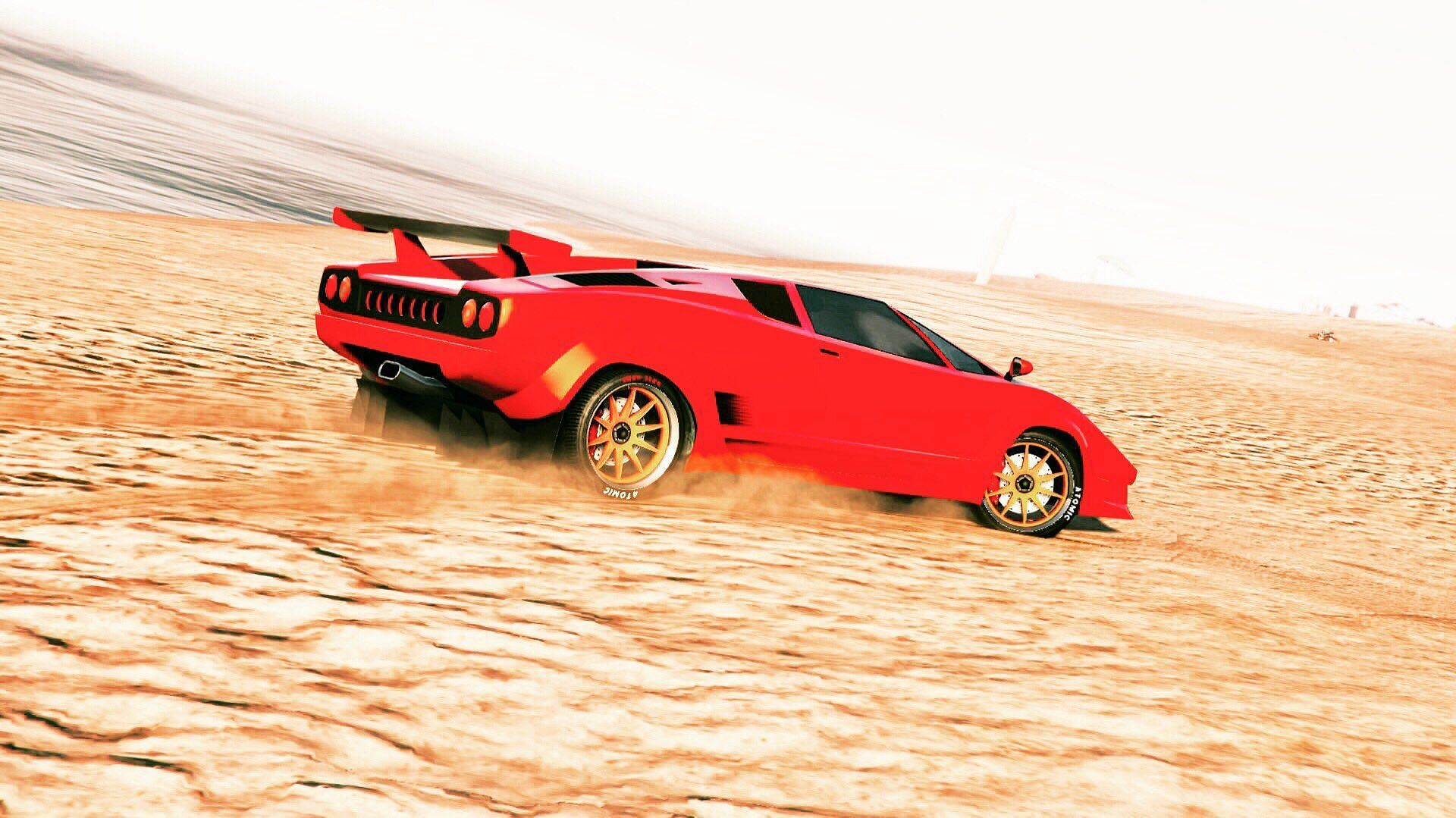 GTA Online players can rejoice with new bonuses after two long weeks of the same vehicles, discounts and offers. Due to the release of the expanded and improved version for the PS5 and Xbox Series X|S, GTA Online has maintained the same weekly bonuses for two weeks.
This week, players have a chance to win the Pegassi Torero by spinning the wheel at Diamond Casino. This beauty is quite a rare sight in the game as players usually gravitate towards modern cars.
---
GTA Online Podium Vehicle Pegassi Torero
The Pegassi Torero was added to GTA Online in July 2017 via the Gunrunning update. OG gamers of the series will remember the hype this car was launched with.
It is based on the 25th anniversary edition of the Lamborghini Countach. It also takes some styling cues from the Koenig Countach, Ferrari F40 and Ferrari 328. The classic heritage makes this car legendary for all car collectors. The car also shares an uncanny resemblance to the Infernus from GTA Vice City.
The word Torero means "torero" in Spanish and is a clear nod to Lamborghini's bull logo. The Torero name also reflects that of Parallel Designs' Lamborghini Diablo production replica. The front and classic spoiler options from Los Santos Customs are derived from the actual version used during production of the Countach.
For those unlucky at the Casino, the Torero is available from Legendary Motorsports for $998,000.
---
Performance
The Torero is listed as a Sports Classic in GTA Online. The body style is that of a two-door coupe. When it comes to speed and maneuverability, the Torero is identical to the Cheetah Classic. With a top speed of 149.5 km/h (92.9 mph), the Torero shines in its class.
Due to the rear-mounted engine, the car is rear-heavy and tends to fishtail at high speeds. However, intermediate riders should have no problem. The car houses a V-12 engine mated to a 5-speed gearbox. The exhaust notes are a mix of those of the Infernus Classic and the Tyrus.
---
Personalization
The Torero comes with the iconic rims that come with the Countach. In Los Santos Customs, players can play with 22 presets, including engine covers, roof scoops, and headlight covers.
Players don't have many options when it comes to bumpers and diffusers as this is an older classic car. However, the headlight covers and rear panel options make up for that. As mentioned above, the customizations also feature a front spoiler. For those unfamiliar, this may seem like a mistake by the developers, but it was a legitimate option that Lamborghini offered in the beginning.
---
Q. Which sports classic is the best
0 votes so far